Dans le paradis terrestre de la villa Palmée, le chant des oiseaux, les battements des ailes des papillons émerveillent la visite de Lapsus. Avec un temps ensoleillé, les lumières éclairent et éblouïssent les fleurs et les plantes décorant le jardin incroyable. On y retrouve des espèces végétales rares et exceptionnelles. Convoitées par les connaisseurs et protégées par le maître des lieux, elles sont emprisonniées dans un parc réservé.
Curieusement, Très peu de gens se promènent dans les allées du parc floral. Lapsus cherche du regard une fleur ou une plante spécifique. Devant cette végétation abondante, Lapsus a du mal à distinguer les différentes espèces. Inscrits sur un papier imprégnié avec de l'encre du jus d'orange partiellement brûlée par du feu, des mots apparaissent à la chaleur des flammes. Elle arrive à distinguer des mots qui se transforment en indice. Dans un endroit à l'abri des regards des passants, Lapsus plonge littéralement la main à l'intérieur du sol, dans le terreau fertile.
Trouvera - t- elle ce qu'elle est venue chercher désespérement ?
À la tombée de la nuit, le jardinier effectue sa ronde, sa tournée d'inspection. À l'intérieur du parc floral, les oiseaux se reposent de leur longue journée harrassante. Passionné par les fleurs et les plantes tropicales et exotiques, le jardinier a l'oeil aiguisé comme ceux d'un aigle royal. Quelque chose l'interpelle dans le parc réservé. Toujours émerveillé par la splendeur de ses plantes, il ne supporte pas qu'on leur fasse du mal. Inimaginable, l'espèce végétale "ficus auriculata" appelé les " oreilles d'éléphant" ont été violemment déraciné de leur terreau naturel.
Choqué par cette découverte, le jardinier prévient de toute urgence le maître des lieux.
Quelques minutes plus tard, environ une trentaine de minutes, le maître des lieux arrive sur place. Une discussion houleuse commence.
Le maître des lieux, furieux : Merde ! Dans quel état je retrouve mes plantes !
Le jardinier : Les "oreilles d'éléphant" ont été déraciné. Quelqu'un semble avoir creuser un trou à l'intérieur.
Le maître des lieux : Vite ! Dépêches-toi! Fais quelque chose !
Le maître des lieux s'approche lentement de la plante et ramasse un peu de terreau dans les mains. Doté d'un sens olfactif impressionant, il renifle la terre.
Le maître des lieux : Vous sentez?
Le jardinier : Sentir quoi ?
Le maître des lieux : Le parfum délicat de l'oranger !
Le jardinier : Mais l'oranger ne se trouve pas dans le parc réservé!
Le maître des lieux : Justement ! Personne à part vous et moi a le droit de s'introduire à l'intérieur du parc réservé!
Le jardinier : Vous semblez inquiet ?
Le maître des lieux : C'est comme un parfum qui reste gravé dans ma mémoire ! J'ai un mauvais présentiment.
Le jardinier : Faut il prévenir la police pour cette intrusion ?
Le maître des lieux, pensif en chuchotant : Attendez pour le moment ! Les lettres !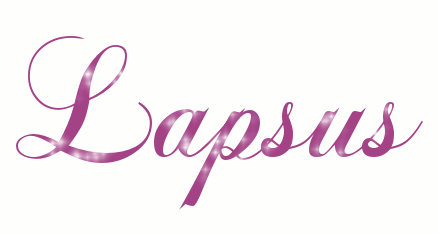 In the earthly paradise of the villa Palmée, the birds are whistling, the flapping wings of butterflies are making the journey of Lapsus incredible. With a sunny day, the lights are lightening and glaring the flowers and the plants from this unbelievable garden. It exists incredible and rare vegetal species. Desired by the connoisseurs and protected by the owner, they are kept in a private place.
Curiously, few people are walking though the alleys of the floral park. Lapsus is scanning a specific flower or plant. In front of this abundant vegetation, Lapsus is hardly distinguishing the different species. Written down on the paper impregnated by the orange juice's ink partially burnt by the fire, words are appearing with the heat of the flames. She can barely describe words that are changing into clues. In a place far away from the public, lapsus is plunging her hand into the floor, in the fertile ground.
Will she find what she is looking for, desperately ?
At the nightfall, the gardener is doing his round, tour of inspection. Inside the floral park, the birds are resting in peace after a tiring long journey. Passionnated by the flowers and the exotic and tropical plants, the gardener has a keen eye like a royal sparrow. Something is disturbing his sight in the privative park. Always amazed by the magnificence of these plants, he doesn't stand that someone can hurt or damage them. Unbelievable, the vegetal species "Ficus auriculata" called the "elephant's ears" have been violently uprooted from thier natural ground.
Shocked by this discovery, the gardener is warning urgently the owner.
Few minutes later, around 30 minutes, the owner arrives on place. A choppy discussion begins.
The owner, furious : Shit ! What the hell is going on with my plants !
The gardener : The "elephant's ears" have been uprooted. Someone seems to have digged a hole inside the ground.
The owner : Quick ! Hurry up ! Do something, damn it !
The owner is getting closer to the plant and take a handful of ground. With a strong sense of smell, he's sniffling the earth,
The owner : Can you smell it ?
The gardener : Smelling what ?
The owner : The light scent of the orange tree!
The gardener : But the orange tree isn't not in the private park!
The owner : Exactly, nobody is allowed to get inside the private park!
The gardener : You seem worried ?
The owner : It's like a scent that is etched on my memory ! I have bad feeling.
The gardener : Should we warn the police concerning the intrusion?
The owner, thoughtful, whispering : Wait a minute ! The letters !