L'âme d'enquêtrice de Lapsus reprend toujours le dessus. Ne se fiant qu'à son instinct de déduction, Lapsus se rattache à un semblant d'indice. En attendant le réveil des enquêteurs Signature et Pardi, elle parcourt de par en par les couloirs de l'établissement hospitalier. Dans l'hôpital austère, les cris donnent le frisson.
Lapsus : La ville a cédé à la panique ! Où se trouve le patient provenant du laboratoire des analyses olfactives ? Le médecin paraissait extrêmement géné lorsqu'il m'a reconnu.
La réaction faciale du médecin n'était pas dissimulable sauf celles des infirmières qui étaient cachées derrière ses masques. En cherchant à tout prix à découvrir les noms des patients, Lapsus ruse lorsqu'elle révêtit la tenue d'infirmière. Outrepasser les règles déontologiques, elle s'en contrefiche maintenant que l'enquête a pris des ampleurs médiatiques considérables. L'odeur singulière de l'orange l'attire particulièrement dans une des chambres de l'hôpital. Lapsus a le coeur qui palpite brusquement lorsqu'elle découvre les épuchures d'orange vulgairement arrachées en une seule fois jonchant le sol. Les " peaux d'orange " provoquent un choc visuel qui rappelle les détails de l'anatomie humaine.
Lapsus : Le patient, Monsieur ... n'a pas de nom visiblement...
Comme une peau tatouée par les stigmates du temps et marquée par l'odeur, Lapsus ramasse délicatement la pièce de "peau d'orange" tombée au sol.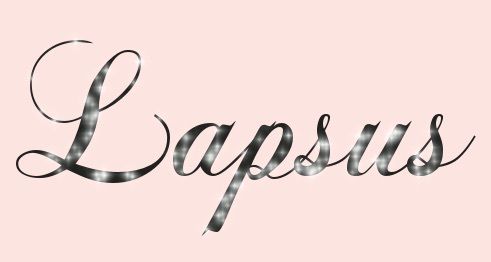 The spirit of the investigator of Lapsus is taking over it. Only trusting her instinct of deduction, Lapsus is linked to a semblance of clue. By waiting the awakening of the investigators Signature and Pardi, she is crossing through the corridors of the hospitable establishment. In the austere hospital, the screams are giving shivers.
Lapsus : The town is panic stricken ! Where is the patient coming from the laboratory of the olfactory analysis ? The doctor seemed to be extremely embarrassed when he was recognizing me.
The facial reaction cannot be concealed except of the ones of the nurses that have been hidden behind her masks. By searching to discover, whatever it takes, the names of the patients, Lapsus resorts to trickery by wearing the dress of a nurse. To go beyong the ethical rules, she doesn't care anymore now that the investigation has been on the media spotlight. Lapsus has the heart that is fluttering abruptly when she is discovering the peeling of the orange vulgarly uprooted in just one time, that is littering on the ground. The "Orange peel skins" are provoking a visual shock that is reminding the details of the human anatomy.
lapsus : The patient, Mister... Doesn't have a name visibly...
As a skin tatooed by the stigma of the time and bathed in odor, Lapsus is picking up the piece of " orange peel skins" fallen on the ground.