Les lettres, les mots trottent dans la tête de Lapsus.
Lapsus : Des mots manquent pour compléter l'énigme. Il me faut des réponses. Après les prélèvements effectués dans la Villa Palmée, les indices matériels sont sous scellés. Il est pratiquement impossible de recupérer ses indices tangibles sans enfreindre la loi. Je dois à tout prix mettre la main sur les lettres. C'est un véritable dilemne.
La course contre la montre a commencé.
Lapsus : Il s'agit peut être de ma dernière chance.
Dans un endroit confiné, les lettres sont conservées à l'abri des regards jusqu'à l'arrivée de Lapsus. Dans le plus grand des secrets, Lapsus s'introduit par effraction à l'intérieur avec une carte d'accès volée. Pour ne pas éveiller les soupçons, Lapsus éclaire la salle avec son briquet. Sur les étagères, les preuves y sont entassées. Elle scrute absolument tout.
Lapsus : Ici ! La villa Palmée! Les chaussures, le terreau, les affaires personnelles du maître des lieux ! Où se trouvent les lettres ? L'arme du crime ?
Inscrit sur l'étiquette de chaque sachet de prélèvement,on peut y trouver la description détaillée du contenu. Rapidement, Lapsus met des gants de protection. Avec rapidité, Lapsus scrute l'ensemble des lettres.
Lapsus : Heureusement que l'analyste a séparé les lettres contenant des traces olfactives de parfum d'orange des autres lettres. Je n'ai pu le choix.
Lapsus prend les lettres avec elle.
Lapsus : C'est quitte ou double. Il y a deux options : la révélation de nouveaux indices ou la destruction d'une preuve par la feu.
À ce petit jeu, Lapsus risque de se brûler les ailes!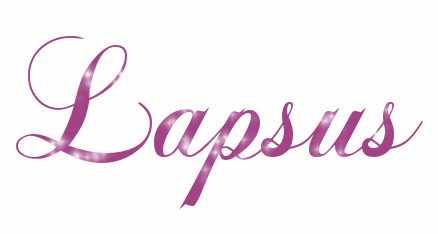 The letters, the words are trotting in the head of Lapsus.
Lapsus : It's missing some words to complete the mystery. We need answers. After taking samples in the Villa Palmée, the material clues are sealed. It's pratically impossible to withdraw all the tangible clues without trepassing on the laws. I absolutely need to take back the letters. It's a real dilemna.
The race against time has just begun.
Lapsus : it may be my last chance !
In confined place, the letters are preserved safely until Lapsus steps into it. Secretly, Lapsus is breaking the door with a stolen access card. Like an intruder, she's inside. To not get disturbed by someone, Lapsus is enlightening the room with her zipper. On the shelf, the evidences are piled. She's scanning all the details.
Lapsus : Here ! The villa Palmée ! The shoes, the soil, the personal belongings of the owner ! Where is the letters ? Where is the criminal weapon ?
On the label of each sample's sachet, the detailed description of the contents are mentionned. Quickly, Lapsus is using protective gloves. As quick as possible, she's reading all the labels on the samples.
Lapsus : Hopefully, the analyst has carefully seperated the letters with the residual scent of orange from the other letters. i don't have the choice anymore.
Lapsus is taking the letters with her.
Lapsus : it's double or quits. There's two options : the revelation of new clues or the destruction of the proof by the fire.
Lapsus can be trapped by the fire game !