Le paradis terrestre est devenu une scène de crime. Les fleurs et les plantes meurent petit à petit à cause de la mort tragique du jardinier. Sauvagement assassiné par le tueur en série, le cadavre sans vie jaillit dans la fontaine. Le ruissellement du sang de la victime est un spectacle absolument terrifiant.
Lapsus s'approche de la fontaine. À l'aide d'un gant de prélèvement d'indice, elle ramasse une pièce tachetée de sang. Lapsus connaît le comportement impulsif du tueur en série mais ne connaît pas le tueur en série qui reste inconnu. Elle essaye de comprendre ses intentions, ses pulsions meurtrières.
Lapsus : Le mobile serait-il l'argent ? Qu'est ce qu'il le pousse à tuer sans aucun scrupule ?
Le chef : les intervalles de temps entre les différents meurtres sont de plus en plus courts ce qui le rend imprévisible. J'ai déjà plusieurs enquêteurs sur les autres crimes commis vraisemblement par le tueur en série.
Lapsus : Est ce qu'on aurait affaire à des "copycats", des imitateurs qui reproduiraient les crimes ?
Le chef : J'ai encore des doutes ! Pour l'instant, il faut vraiment que vous rencontriez les autres enquêteurs ?
Lapsus : Je discute avec eux par téléphone. Pour l'instant, on a que les lettres. Les indices m'ont guidé jusqu'à la villa Palmée. J'arrive à comprendre la logique de son raisonnement.
Le chef : Quels indices ? c'est donc pour cela que vous étiez au parc floral de la villa Palmée. Quelqu'un m'avait informé.
Choqué, le chef change d'expression faciale subitement. influencé par les rumeurs, les bruits de couloirs, les ragots sur Lapsus, le chef se méfie. Ils se côtoient pour la première fois.
Le chef, en chuchotant, l'air pensif : Les lettres...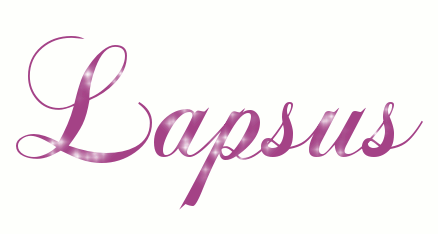 The earthly paradise is now a scene of crime. The flowers and plants are dying slowly since the tragic death of the gardener. Savagely murdered by the serial killer, the cold corpse has been found in the fountain. The runoff of the victim's blood is widespreading everywhere which is an absolute horror.
Lapsus is getting closer to the fountain. With a sample test's glove, she is picking up a piece covered by blood. Lapsus knows the strange bahevior of the serial killer but she doesn't know the serial killer who is unknown. She 's trying to understand his intentions, his murderous impulses.
Lapsus : Why is he killing ? For which purpose ? Is it for money ? What makes him kill people coldly ?
The chief : the time space between the different murderers is getting shorter and shorter which make him unpredictable. I have many investigators who are working on several crimes that seemed to be committed by the same serial killer.
Lapsus : Are you sure ? Is it the act of copycats ? Someone who is reproducing identically the original one ?
The chief : I have some doubts ! For the moment, you really need to see the others investigators!
Lapsus : I already talked with them by phone. For the moment, I just have the letters as evidence that lead me to find the clue : villa Palmée. I may understand now his way of thnking.
The chief : That's why! You were at the floral park last time. Someone has informed me.
Shocked , the facial expression of the chief is changing suddenly. Influenced by the rumors, the gossips about Lapsus, the chief is getting suspicious. They are seeing each other for the first time.
The chief, whispering, thoughtful : The letters ...