La police scientifique examine le corps de la victime attentivement.
Le policier scientifique : la rigidité cadavérique indique que la victime est morte la nuit dernière. Il semblerait qu'on lui aurait sectionné le tendon d'achille. Il a perdu énormément de sang. Les traces de sang mènent jusqu'où parc réservé. Il a essayé de s'échapper. Par une perte d'équilibre, il est tombé dans la fontaine.
Lapsus : la mort a été brutale ! Dans le parc réservé?!
Comme un jeu de piste, Lapsus suit du regard les traînées de sang au sol. Discrêtement, Lapsus se dirige vers le parc réservé. Sur le terreau fertile, des traces de pas sont visibles. Les " oreilles d'éléphant" ont été déracinées.
Lapsus : Oh mon dieu ! Le tueur était-il caché derrière ce mur de végétation? Et depuis combien de temps?
Lapsus a des sueurs froides ce qui le glace le sang. Le fait d'imaginer que le tueur en série ait pu l'observer la rend nerveuse. Soudainement, son chef l'a surprend. Lapsus prend peur. L'angoisse est palpable mais elle ne panique pas.
Lapsus : Chef ! D'après l'orientation du sang sur le sol, le jardinier était de dos lorsque le tueur l'a blessé mortellement. Des traces de pas sont visibles sur le terreau.
Le chef : Comment a-t-il pu pénétrer à l'intérieur du parc réservé ?
Lapsus : Il y a qu'une seule entrée. Il a pu s'y introduire durant la journée. Il est sûrement rester pendant des heures dans le parc réservé jusqu'à la tombée de la nuit.
Le policier scientifique en criant : Chef ! Les autres victimes sont sous le choc. Ils sont au commisariat. Nous sommes entrain de faire des prélèvements.
Lapsus : Le tueur était là ! Attendez, il y a sûrement des preuves cachées !
En entrant dans la villa Palmée, Lapsus décele rapidement le parfum délicat de l'orange flottant dans les airs. À l'intérieur de la villa, Lapsus marche lentement, pas après pas. Elle observe attentivement les moindres détails. À l'aide de son appareil photo, elle photographie chaque pièce, chaque espace de vie de la villa. À l'étage, l'odeur de l'orange est de plus en plus persistante. Concentrée, elle inspire fortement quand soudainement, au rez de chaussée, le chef l'interpelle.
Lapsus, surprise : Je suis à l'étage ! Les preuves sont là !
Le chef : Lapsus ! Il y a des caméras de surveillance partout ! On pourra connaître quel visage se cache derrière celui du tueur !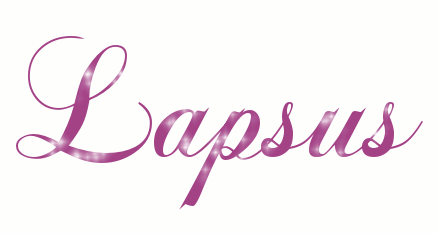 The crime scene investigator is examinating the corpse of the victim with attention.
The crime scene investigator : the rigor mortis indicates that the victim died last night. It seems that the killer has severely cut his achille's tendon. He lost a lot blood. The trace of blood can be seen on the floor, in direction to the private park. He tried to escape desperately. He was falling into the fountain because of his loss of balance.
Lapsus : The death was brutal ! In the private park.
Like a tracking game, Lapsus is following the trace of blood in the ground. Discretly, Lapsus is going to the private park. The footstep are visible in the ground. The "elephant's ears" have been uprooted.
Lapsus : Oh my god ! Was the killer hidden behind these walls of vegetation ! And for how long ?
Lapsus has cold sweats that makes her blood iced. The fact that the serial killer can observe her makes her nervous. Suddenly, Lapsus is surprised by the chief. Lapsus is freaking out. The anxiety is palpable but she is not panicking.
Lapsus : Chief ! According to the orientation of the blood on the ground, I can say that the gardener was back at him when he killer hit him deadly. Some footsteps are visible on the ground.
The chief : How can he penetrate inside the perimeter of the private park?
Lapsus : There's just one and only one entrance. The intruder was hidden in the private park during many hours from day to night.
The crime scene investigation, by screaming : Chief ! The other victims are under the shock. They are at the police station. We are making some samples of evidence.
Lapsus : The killer was here ! Wait, there are perhaps hidden evidences !
By opening the doors of the villa Palmée, Lapsus is detecting quickly the light scent of the orange floating in the air. Inside the house, Lapsus is walking slowly, step by step. She's observing every tiny details. With a camera, she's taking a picture of each rooms of the villa. Upstair, the odor of the orange is more and more present. Focused, she's breathing deeply when, all of a sudden, the chief is calling her.
Lapsus, surprised : I'm upstairs! The evidences are here !
The chief : Lapsus ! There are surveillance camera everywhere ! We will soon know who is hidden behind the face of the killer !