Eyroll ne supporte plus de travailler avec Lapsus. Spécialiste des filatures et contre espionnage, seul, Eyroll visionne les vidéos de caméras de surveillance disposées un peu partout dans la villa Palmée et le parc florale.
Eyroll : On va bien voir ce que cache les vidéos. "Les journées portes ouvertes du parc florale". C'est curieux ! Il n'y avait pas beaucoup de monde.
Eyroll observe les allées et venues des visiteurs. La qualité des vidéos est médiocre. Visiblement, les caméras de surveillance sont statiques et personne pour les surveiller à part le jardinier. Conscieusement, Eyroll essaye de repérer les individus suspects. Après des heures de visionnage, Eyroll reconnaît la silhouette de Lapsus.
Eyroll en riant discrêtement : qu'est ce qu'elle fait ? Je la met toute suite en supecte numéro un !
Eyroll remarque l'étrange comportement de Lapsus. Dans ses mains, elle cache quelque chose. Eyroll essaye de zoomer sur l'arrêt sur image.
Eyroll : Et merde ! On voit rien !
Eyroll est de plus en plus perplexe. Lapsus disparaît subitement de l'image.
Eyroll : Attends! Elle a disparu !
À la recherche de la vidéo, Eyroll trouve la cassette intitulée " le parc réservé". Comme excité, Eyroll cherche la séquence vidéo. Rapidement, il aperçoit Lapsus entrer à l'intérieur du parc réservé. Une trentaine de minutes plus tard, Lapsus en ressort avec les mains salies par le terreau.
Eyroll : C'est pas vrai ! Elle a déposé quelque chose ou pris quelque chose ?! D'après les rapports de la police scientifique, le jardinier est mort à l'intérieur du parc réservé. Qu'est ce qui se passe ?
En visionnant les différentes séquences vidéos, Eyroll note l'heure à laquelle le maître des lieux arrive dans le parc privé. Méticuleusement, il note la chronologie des faits. Comme scène final, le jardinier avec le tendon d'achille sectionné sort du parc réservé en titubant et parcourt la cour et tombe brusquement dans la fontaine.
Eyroll : J'y crois pas ! Est ce que quelqu'un aurait coupé une séquence ? Je n'ai vu personne d'autres ? J'entends juste le maître des lieux parler au jardinier.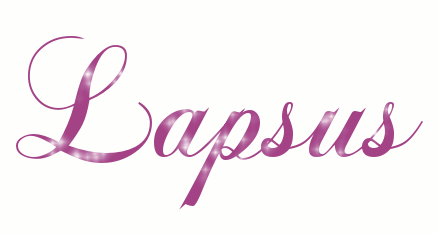 Eyroll cannot stand to work with Lapsus. Specialist of spinning missions and counter intelligence, alone, Eyroll is watching the videos of the surveillance camera of the villa Palmée and the private park.
Eyroll : What kind of evidence can I find with these videos? " the opening doors journeys of the floral park". It's curious! There wasn't a lot of people!
Eyroll is observing the comings and the goings of the visitors. The quality of the video is poor. Unfortunately, the surveillance cameras are fixed and nobody to monitor it except the gardener. Consciously, Eyroll is trying to track down the suspects.After many hours of watching the videos, Eyroll can recognize the silhouette of lapsus.
Eyroll, laughing discretly : What is she doing ? I mark her down as the suspect number one !
Eyroll is observing her strange behavior. In her hands, she's hidding something. Eyroll is trying to zoom in and out on the paused image.
Eyroll : Shit ! I cannot see anything !
Eyroll is more and more suspicious. Suddenly, Lapsus is like vanishing from the image.
Eyroll : Wait ! She disappeared !
Looking for the video, Eyroll is finding the tape named "the private park". Like excited, Eyroll is searching the video sequence. Rapidly, he's seeing Lapsus entering inside the private park. Thirty minutes later, Lapsus is going out with the hands dirty because of the soil ground.
Eyroll : Oh god ! Did she drop or take something ?! According to the crime scene investigator's reports, the garderner died in the private park ! What is going on ?
By watching the other sequences, Eyroll is making down the precise time of arrival of the owner inside the private park. Meticuously, he's writing down the time schedule. As a final scene, the gardener is rushing out the private park with the cut achille's tendon. He's passing through the court and is falling into the fountain.
Eyroll : I don't believe it ! Is it someone has cut the video sequence? I didn't see anybody else ! I just can hear the owner who is talking to the gardener.