Impliquée dans le meurtre du jardinier, Lapsus est dans la tourmente. Les heures défilent. Les preuves sont irréfutables. Lapsus était à l'intérieur du parc privatif où l'assassin a sauvagement tué le jardinier. Dans quel but ? Cache-t-elle la vérité aux autres enquêteurs ?
Seule, Lapsus a la réponse. Rapidement, elle rassemble les indices qu'elle a pu collecter au cours des enquêtes. Des mots, des phrases , des paragraphes lui manquent pour élucider l'affaire des lettres du corbeau. À la recherche de l'origine de l'encre utilisé par le corbeau, Lapsus doit impérativement trouver le "nez". Cette odeur subtile d'orange indélibile la menera jusqu'au bout de son enquête.
La rencontre entre Lapsus et le nez, compositeur de parfum est imminente. Comme des notes de parfum, le nez compose avec subtilité et harmonie une fragrance délicate et enivrante. Lapsus n'imaginait pas le nez comme cela. D'une allure austère et effrayante, le nez dénote comme s'il n'appartenait pas à ce monde. Décidée à avancer dans l'enquête , Lapsus met les pieds dans le plat.
Lapsus : Bonjour, enquêtrice Lapsus. Je vous réquisitionne. J'ai besoin de vos services dans une enquête de meurtre. Il me faut absolument des réponses le plus rapidement possible.
Le nez parle avec une élocution très lente, la dévisageant du regard : Tiens donc ! Lapsus ! Hahaha! C'est encore l'affaire des lettres du corbeau.
Lapsus : L'encre utilisée par le corbeau renferme une odeur. Vous êtes bien spécialiste de l'olfaction?!
Le nez : Oui, j'ai déjà travaillé sur plusieurs enquêtes criminelles. J'analyse effectivement les composants chimiques volatiles présentes dans l'air.
Lapsus : Tenez ! le témoin de l'air ! Ces papiers renferment un secret. L'odeur qui peut nous mener jusqu' à l'auteur.
Le nez : laissez moi sentir ! C'est peut être un composant chimique? Il me faut un révélateur ! Je ne comprends pas pourquoi l'enquête prend autant de temps.
Lapsus : chaque victime reçoit une ou plusieurs lettres. Systématiquement, la victime succombe sous le poids des mots. Comme un choc mental, ils meurent un à un. Plusieurs personnes sont impliquées. Dès que quelqu'un reçoit la lettre du corbeau, elle devient à son tour la victime.
Le nez en faisant les analyses : Il s'agit vraiment du corbeau ! Que peut bien cacher tous ses indices?
Lapsus en souriant : ça m'a mené jusqu'à vous !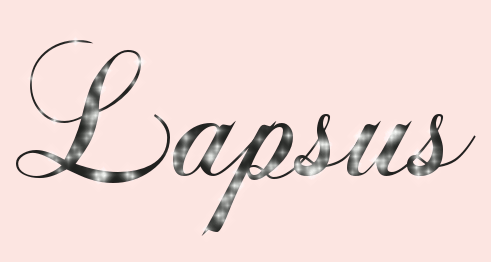 Lapsus is involved in the murder of the gardener. She's in trouble. The hours are rushing. The proofs are irrefutable. Lapsus was inside the private park where the murderer has savagely killed the gardener. For what purpose ? Why is she hidden the truth from the others investigators?
Lapsus is the only one to know the truth. Quickly, she is gathering all the evidences that have been collected during her investigations. Words, sentences, paragraphs are missing to resolve the mystery of the letters of the crow. In the search of the origin of the used ink by the crow, Lapsus must find the nose imperatively. This subtile scent of orange can lead her until the end of this investigation.
The face to face between Lapsus and the nose, fragrance's compositor is imminent. Like perfume notes, the nose is composing with refinement and harmony the delicate and charming fragrance. Lapsus didn't imagine the nose like that. With his frightening and austere silhouette, the nose denotes. He doesn't seem to belong to this world. Decided to move forward on the investigation, Lapsus is ready to face the danger.
Lapsus : Hi, Lapsus crime investigator. You are requisitionned. I need your help in a murder's case. We really need answers as soon as possible.
The nose is talking slowly, staring at her: Well ! Who is visiting me ! Lapsus ! Ahhaha ! It's still the affair of the crow's letters.
Lapsus : The ink used by the crow is containing an odor. You are the specialist of the olfaction?!
The nose : Yes, I have already worked for several criminal case. I analyze effectively the volatile chemical components in the air.
Lapsus : Hold this ! The witness of the air ! These papers are keeping a secret. The odor that can lead us to the author.
The nose : Let me smell it ! It's perhaps a chemical component? It can be revealed ! But I really don't understand why the investigation is taking so much time.
Lapsus : Each victim is receiving one or many letters. Each time, the victim is falling down because of the heaviness of the words. Like a mental shock, they are dying one by one. Many people are involved. When someone is receiving the crow's letter, he's becoming the victim.
the nose is testing the samples : it's really the crow ! What evidence can be hidden ?
Lapsus , smiling : I just know something, I'm here !