Quelque part dans la ville, la voix de Eyroll, qui se confond aux bruits extérieurs, demeure introuvable. Malgré le nombre record d'auditeurs, personne à l'exception de Lapsus arrive à déterminer la provenance de ce soupir qui hante les esprits. Car, la muse du corbeau sait pertinemment que son entourage est la cible des tortureurs d'esprit. Intimement persuadée, l'enquêtrice sait que Eyroll vit encore. À ce moment où la voix de Eyroll prononce ces quelques mots, Lapsus, qui s'était effondrée émotionellement, entr'aperçoit à travers ces bruits génants un soupçon de chance. Alors qu'elle s'apprête à avertir son chef de brigade, son téléphone portable connaît une sérieuse panne l'empêchant de joindre le monde extérieur.
À l'extérieur, les voisins, qui réalisent petit à petit dans quelle situation se trouve la ville, participent à l'effort commun de la police. Mais, parmi la foule, des "oiseaux" annonciateurs de mauvaises augures, qui profitent de ce moment de chaos ambiant, installent à travers la ville les dispositifs de la torture générale. Alors que les beaux parleurs jubilent déjà à l'idée de les faire "chanter", les gens demeurent silencieux en observant les agissements douteux des vociférateurs à travers la ville. À l'instar de Lapsus, les enquêteurs Signature et Pardi répondent aux interrogations du chef de brigade qui laisserait presque délibéremment les rues à la merci des vociférateurs.
Pardi : C'est le bon moment pour ouvrir la "cage aux oiseaux" !
Signature : Pardi ! Pour quelle raison dites vous cela ?
Le chef de brigade : Pardi !
Pardi : Regardez les rues noires de monde ! Ils s'amassent devant le commissariat !
Signature : Ce n'est pas un bon présage ! Ils brouillent les pistes ! Lapsus a probablement identifié un coupable !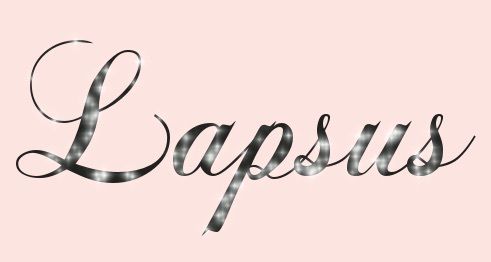 Somewhere in the town, the voice of Eyroll that is confounding itself with the noises from outside, remains untraceable. Despite the fact of the record nulbef of listeners, nobody, excepting Lapsus, can determine the origin of this sigh that haunts the minds. Because, the muse of the crow knows pertinently that her entourage is the target of the mind's torturers. Intimately persuaded, the investigator Lapsus knows that Eyroll is still alive. At this moment when the voice of Eyroll pronounced these few words, Lapsus, who has emotionally collapsed, is cathcing a glimpse, through these awkward noises a ghost of a chance. While she is getting ready to call up his chief of the brigad, her mobile phone is brought up in all standing in preventing her to join the outside.
Outside, the neighbours, who are realizing progressively what is going on on the town, participate to the common effort of the police. But, among the crowd, some "birds" messengers of bad omens, that enjoy this moment of surrounding chaos, are installing across the town the devices of the general torture. While the very glib tongues are already exulting to the idea to "blackmail" them, the people remains silent in observing the doubtful actions of the vociferators across the town. In contrary of Lapsus, the investigators Signature and Pardi are answering to the interrogations of e chief of te brigad who would almost leave deliberatly the streets at the mercy of the vociferators.
Pardi : It's the good time to let the "cage of birds" open !
Signature : Pardi ! For which reason are you telling that ?
The chief of the brigad : Pardi !
Pardi : Look at the street filled of people ! They are gatheribg in front of the police station !
Signature : It's not a good omen ! They are spreading confusion ! Lapsus has probably identified a culprit !