Sur la piste de l'assassin, les enquêteurs Signature et Pardi quittent le point de ralliement pour s'aventurer dans les endroits mystérieusement cachés. Malgré le corps sans vie de la victime, les enquêteurs, qui ne détiennent pas les confidences secrêtes de Lapsus concernant l'identité de la victime sur le moment, sont comme investies d'une mission, encore plus, secrête. Tout semble indiquer que les enquêteurs soient pris d'une forte dose d'adrenaline en les poussant à se dépasser soi-même intellectuellement. Soudainement, la traque vire à une course contre la montre lorsque le bruit suspect est identifié comme provenant à un mécanisme d'une trappe secrête, se répète à des rythmes imposés par l'instigateur. L'écho, qui résonne à des endroits et qui est étouffé à d'autres endroits, permet aux deux enquêteurs de sonder, avec tâtonnement, l'emplacement de l'enclave dans laquelle l'assassin aurait probablement pris la fuite. Mais le bruiit sonne faux à l'oreille de Pardi qui semble encore redouter une autre explosion. Derrière elle, l'enquêteur Signature marque ce territoire hostile d'une croix au sol comme pour se repérer dans le cas où ils devaient rebrousser chemin. Grâce à la réverbération du son, l'enquêteur Signature est intimement persuadé que la trappe secrête se trouve à proximité. Sous la lumière d'un objet éclairant, la trappe secrête se dévoile progressivement à un moment où le chef de la brigade semble recevoir par son téléphone portable, les dernières informations des autres lieux sous alerte. L'effroyable suspense soulève brusquement le coeurs des deux enquêteurs en montrant encore plus leurs peurs inavouées. Surpris par ce coup de fil inattendu , les enquêteurs Signature et Pardi se retournent vers leur chef de brigade à un instant clé où le corbeau dévoile finalement sa voix comme pris par cet instant de non répit.
Signature : Le mécanisme est similaire au mécanisme secret de la dernière scène de crime.
Pardi : Signature, regardes ! Le chef ne réagit pas !
Tout à coup, le regard du chef de la brigade croise subitement les regards apeurés des deux enquêteurs. Comme un choc, le chef réagit vivement comme pour signaler que l'instigateur n'est pas loin.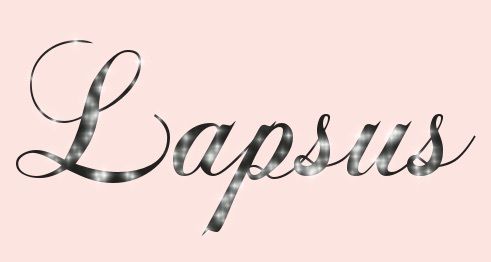 On the track of the assassin, the investigators Signature and Pardi are leaving the point of rallying in order to venture in the mysteriously hidden places. Despite the discovery of the lifeless body of the victim, the investigators, who are not awared the secret confidences of Lapsus about the identity of the victim on the moment, are like entrusted with a mission, even more, secret. Everything seems to indicate that the investigators have been taken a strong dose of adrenaline by incitating them to exceed themselves intellectually. Suddenly, the hunter turns into a race against the time When the suspicious noise is identified as coming from a mechanism of a secret trapdoor, is repeating at the paces imposed by the investigator. The echo, that blows at some places and that is muffled at another places, allows to the both investigators to probe, by trial and error, the location of the enclave in which the assassin will probably have escaped from. But the noise rings wrong to the ear of Pardi who seems again to dread another explosion. Behind her, the investigator Signature is marking down this hostile territory by a cross on the ground as for locate himself in case of they needed to turn back. Thanks to the reverberation of the sound, the investigator Signature is intimately persuaded that the secret trapdoor is situated nearby. Under the light of a lightning object, the secret trapdoor is progressively disclosing at a moment when the chied of the brigad seems to receive, by mobile phone, the last news of the other places under alert. The dreadful suspense is abruptly making the both investigators feel sick by showing even more their unavowable fears. Surprised by this unexpected phone call, the investigators Signature and Pardi are turning back towards their chief of the brigad at a key moment when the crow is finally revealing his voice as taken by this moment of non respite.
Signature : The mechanism is similar to the secret mechanism of the last crime scene.
Pardi : Signature ! Look! The chief doesn't react !
All of a sudden, the both investigators, the look of the chief of the brigad is suddenly exchanged with the scared looks of the both investigators. As a shock, the chief is lively reacting as for indicating that the instigator is very close to them.