Derrière la porte de leur chambre, les enquêteurs Signature et Pardi reconnaissent la voix singulière de Lapsus. Bien que Signature et Pardi ont souffert d'une sourdité passagère à cause de l'explosion de l'attentat à la bombe, ils entendent à nouveau les nuisances sonores causées, cette fois-ci, par Lapsus. Signature fait régner un silence pesant dans la chambre comme s'il était préoccupé par quelque chose d'autre. Inlassablement, Pardi continue à alimenter les ragots et les rumeurs en tout genre en écoutant Lapsus.
Pardi : Ça va valoir son pesant d'or ! J'ai des messages à envoyer aux collègues !
Signature : Les preuves, que nous avons, valent de l'or !
Le sérieux de Signature reprend le dessus lorsque le chef essaye de les rejoindre chacun leur tour. Rassemblées autour de l'enquêteur Signature pour écouter l'appel urgent du chef, les enquêteurs sont informés de l'existence du plan souterrain de la ville où figure l'accès secret du parc privatif de la villa Palmée.
Lapsus : Une lettre. Un code, un accès aux plans souterrains. chef ! Combien d'accès dénombrez vous sur le plan souterrain ? nécessitent-ils tous un code ?
Le chef : Trop tôt pour le dire mais des tronçons ont été effacé du plan souterrain !
Signature : Si on arrive à faire correspondre le nombre de lettre envoyé par le corbeau avec le nombre d'accès ?
Pardi : Oui, des correspondances !
Lapsus : Cacher, rendre invisible les codes à l'oeil nu !
Signature : Les codes numériques sont facilement décryptables de nos jours. Serait ce un moyen pour le corbeau de faire vivre son réseau ?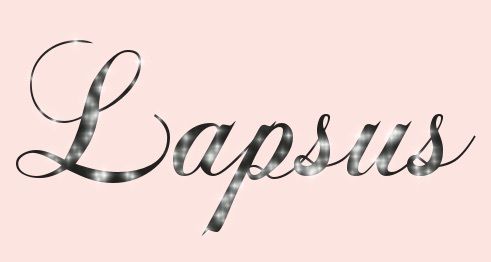 Behind the door of their room, the investigators Signature and Pardi are recognizing the singular voice of Lapsus. While Signature and Pardi have suffered from a momentary deafing problem because of the explosion of the bomb attack, they are hearing again the noise nuisances caused, this time, by Lapsus. Signature is making the heavy silence reign in the room as if he was concerned about something else. Untiring, Pardi continues to feed the rumours and the gossips of all kind by listening Lapsus.
Pardi : It will worth one's weight in gold ! I have messages to send to the colleagues !
Signature : The proffs, that we're having, worth gold !
The seriousness of Signature is taking over again when the chief is trying to call each one of them. Gathered together around the investigator Signature in order to listen the urgent call of the chief, the investigators are informed of the existence of the blueprint of the underground network Of the town where is representing the secret entrance of the private park of the villa Palmée.
Lapsus : A letter, a code, an entrance of the underground world. Chief ! How many entrance have you counted so far ? Did it need a code ?
The chief : Too soon to tell but some sections have been wiped off the map !
Signature : If we can match the number of sent letter by the crow with the number of entrance?
Pardi : Yes, match point !
Lapsus : Hidding, making invisible the codes to the naked eye.
Signature : The digital code are easily deciphered from nowsdays. Would it be a way for the crow to feed his network ?