Les spéculations vont bon train sur les énigmes planant sur les affaires criminelles du corbeau. En ne se fiant qu'à ses propres intuitions, Lapsus est sur la piste d'un des plus grands criminels de ces dernières années. Le ton grave de la voix du chef rappelle à l'ordre les enquêteurs.
Le chef : Mobilisez vos forces ! La prochaine scène de crime est absolument effrayante.
Signature : Le plan des souterrains, nous en avons besoin urgemment. Quel est le lien avec l'affaire du corbeau ?
Le chef : Les lettres !
Les enquêteurs Signature, Pardi et Lapsus sont requisitionnées sur la dernière scène de crime où un drame est survenu la nuit précédente. Tombé dans le piège une première fois, Signature redoute les actes du corbeau. Comme un secret qu'il souhaite garder dans sa mémoire, le code d'accès est une preuve qu'il souhaite préserver.
Signature : L'intelligence du corbeau n'a pas d'égale lorsqu'il s'agit de fomenter des pièges ! Il faut être vigilant !
Pardi : Encore des lettres !
Lapsus : Les lettres du corbeau m'avaient conduite jusqu'au parc privatif de la villa Palmée. Une lettre conduit à un indice qui permettrait de déchiffrer un code. À l'emplacement où se trouvait " les oreilles d'éléphant ", la ....
Signature : Taisez vous !
Dans les couloirs de l'hôpital, les infirmières s'agitent plus qu'à la normale. Les enquêteurs dérangent visiblement...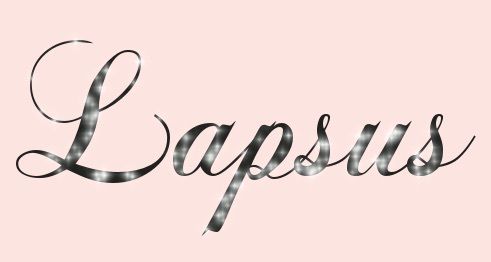 The speculations are going well on the enigmas surrounding the criminal cases of the crow. Trusting her own intuitions, Lapsus is on the track of one of the most criminals of these last years. The deep voice tone of the chief is calling to order the investigators.
The chief : Strengthen up your forces ! The next crime scene is absolutely frightening.
Signature : The underground's blueprint, we need it urgently. What is the link with the crow's case ?
The chief : The letters !
The investigators Signature, Pardi, Lapsus are requisitionned on the last crime scene where a has happened the previous night. Ambushed for the first time, Signature is fearing yhe acts of the crow. As a secret that he wants to keep in his memory, the access code is a proof that he wants to preserve.
Signature : The intelligence has no equal when it's about stiring up traps ! We need to be vigilant !
Pardi : Letters again !
Lapsus : The letters of the crow had lead me to the private park of the villa Palmée. A letter can lead to a clue that could decipher a code. At the place where "the elephant's ears " were, the ...
Signature : Shut up !
In the corridors of the hospital, the nurses are agitating more than a normal. The investigators are disturbing visibly....