Sur la nouvelle scène de crime, les enquêteurs découvrent un lieu habité. La scène se dévoile petit à petit en laissant apparaître une statue en or. À l'endroit où l'assassinat a été commis, le chef attend impatiemment les enquêteurs. À leur arrivé, les enquêteurs prennent possession des lieux.
Le chef : Les bruits provenant du lieu d'habitation ont alerté le voisinage. Il est plausible que le suspect de l'attentat à la bombe ait pris la fuite à travers l'un de ses tronçons.
Signature : Montrez moi les plans souterrains !
Le chef : Il y avait plusieurs routes possibles. C'est le signal d'une autre brigade qui nous a avertis ! Il y a des traces un peu partout. Après son passage, le suspect a laissé un corps sans vie. Il n'y a vraisemblement pas eu préméditation.
Signature : Les routes sont encore bloquées. Les pistes sont encore floues. Ce qui est sûr, l'enquêteur Eyroll est toujours porté disparu.
Pardi : Pourquoi le corbeau utiliserait-il de l'essence d'orange au lieu d'une autre essence pour écrire ses lettres ? Mais pourquoi ? L'orange.
Signature : C'est difficile à répondre !
Pardi : Orange... Orange... Orange...
Comme un refrain que Pardi chantonne, le mot se décompose, se recompose. Lapsus découvre avec émerveillement la statue d'un ange or. Minutieusement, Lapsus scrute la statue des pieds à la tête. Faisant appel à son intelligence sensorielle, lapsus associe le mot à une image, celle d'un ange en or.
Lapsus : Orange ... Ange or. C'est comme des inscriptions ! La terre recouvre les inscriptions et une substance, proche des poudres d'une bombe explosive est présente.
À la lecture des inscriptions se trouvant sur la statue, Lapsus devient aussi blanche qu'une feuille de papier.
Lapsus : Serait ce le lieu habité par le corbeau?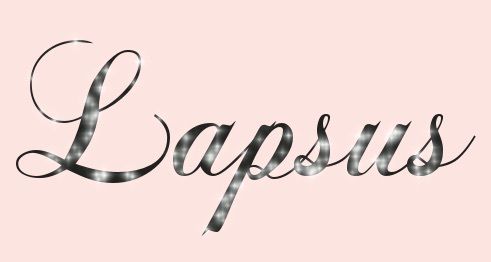 On the new crime scene, the investigators are discovering a occupied place. The scene is unveiling little by little by letting appearing a statue in gold. At the place where the murder has been commited, the chief is waiting impatiently the investigators. At their arrival, the investigators are taking possession of the places.
The chief : The noises coming from the living place have warned the neighbourhood. It is plausible that the suspect of the bomb attack has runned away through one of its sections.
Signature : Show me the blueprint !
The chief : There were many possible routes. It's the signal of another squad that has warned us! There is traces everywhere. After his passage, a dead body has been found. It's visibly not a premeditation.
Signature : the routes are still blocked. The leads are still blurred. What is certain, the envestigator Eyroll is still reported missing.
Pardi : Why would the crow use orange's essence instead of another essences to write his letters ? But why ? The orange.
Signature : It's hard to say !
Pardi : orange... Orange ... Orange...
As a refrain that Pardi is huming, the word is breaking down and is reworded. Lapsus is discovering with amazement the statue of a angel in gold. Meticulously, Lapsus is scanning the staue from toes to head. By using her sensory intelligence, Lapsus is associated the word to a image, the one of an angel in gold.
Lapsus : Orange ... Angel in gold (ange or). It's like Inscriptions ! The soil recovers the inscriptions and a substance, close to explosive bomb's powder is present.
At the reading of the inscriptions on the statue, Lapsus becomes as white as a paper sheet.
Lapsus : Will it be the living place of the crow ?