Signature : Quels indices confirmeraient-ils ton hypothèse ?
Lapsus : Le corbeau a semé tel un oiseau de malheur les semences de ses "atrocités" un peu partout à travers la ville. Comme une personne immorale que je côtoie depuis un certain moment, j'ai l'impression de vivre une vie cachée, gâchée par ces meurtres ignobles. Comme pour les fois précédentes, le lieu me paraît étrangement familier, non pas par habitude mais par l'odeur que je sens. C'est quelque chose que j'ai dû contracter lorsque j'ai senti ce nombre incalculable de lettres parfumées à l'odeur de l'orange.
Signature : Le profil du corbeau est plus complexe. Ce n'est que le point de commencement de cette enquête. Lapsus ! Les plans souterrains sont immensément vastes avec des ramifications multiples, touchant des endroits qui sont insoupçonnés, même pour les administrateurs de la ville.
Pardi : Nous ne manquons pas de preuves mais, dans cette course qui semerait n'importe quelle enquêteur, je dois dire que le corbeau est l'un des meilleurs. Selon moi, le corbeau camouflerait des meurtres qui ne s'apparenteraient pas à un seul meurtrier mais à plusieurs meurtriers.
Signature : Réfléchissons un moment ! Le corbeau aurait-il la fonction de noyer le poisson ? Sans doute. Mais qui sont concernés ? Le nombre de cas révèle des mobiles qui semblent converger vers des têtes pensantes que personne ne peut nommer à présent !
Lapsus : L'enquête prend une envergure telle que cela peut nous dépasser. Le registre ... Les noms ... Mon nom ...
Devant la scène de crime, les enquêteurs ne s'imaginent pas encore les conséquences de leurs révélations lorsque nous savons que le corbeau est partout. Les hypothèses sur l'identité secrête du corbeau sont nombreuses mais seule la verité du terrain compte...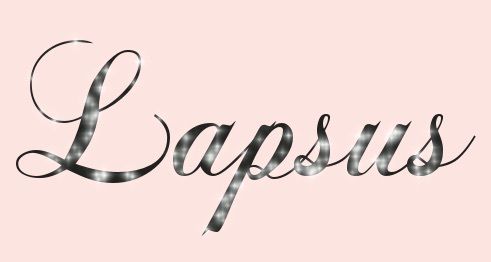 Signature : Which clues will confirm your hypothetical predication ?
Lapsus : The crow has sowed as a bad luck bird the seeds of his "atrociousnesses" everywhere through the town. As an immoral person that I have delt with since a long time, I have the impression to life a hidden life, wasted by these vile murders. As for the precedent times, the place seems to me strangely familiar, not by habit but by the odor that I sense. It's something that I have contracted when I have smelt this countless letters perfumed by the odor of the orange.
Signature : The profile of the crow is more complex. It's just the point of beginning of this investigation. Lapsus ! the underground blueprints are immensively vasts with multiple ramifications, in affecting places that are unsuspected, even for the administrators of the town.
Pardi : We are not lacking of proofs but, in this race that would shake off any investigator, I have to say that the crow is one of the best. According to me, the crow disguised murders that are not linked to one killer but several killers.
Signature : Think together one time ! Would the crow have the function to disguise the truth ? without a doubt. But who are concerned ? The number of case reveals motives that seem to converge towards some thinking heads that nobody can name today !
Lapsus : The investigation takes a scope so that this matter can be out of our hand. The register... The names... My name ...
In front of the crime scene, the investigators have still no idea the consequences of their revelations when we know that the crow is everywhere. The hypothesis about the secret identity of the crow are numerous but only the ground truth remains important ...