Suite à l'explosion de la bombe à retardement, c'est le coup de semonce. La vie des enquêteurs est directement menacée quand les indices sont découverts. Le corbeau frappe fort comme pour faire taire les enquêteurs.
Ensevelie sous les débris, l'accès de la trappe secrête est condamnée en emportant l'espoir de retrouver l'enquêteur Eyroll vivant. Dans un état de délabrement totale, Lapsus, affolée, se précipite à nouveau dans le parc privatif où est survenu l'explosion. Tandis que les enquêteurs Pardi et Signature retrouvent petit à petit leur force après avoir été assommé violemment par l'explosion, Lapsus découvre, avec émotion, la scène de désolation qu'elle observe également dans la villa voisine. Les policiers sur place décrivent une scène de terreur dans le voisinage.
Le policier : Ils avaient réussi à trouver le code d'accès permettant l'ouverture de la trappe secrête.
Lapsus : Qui ?
Le policier : Pardi et Signature !
Lapsus : Ils sont morts ! Les indices se sont volatisés maintenant !
Le policier : Non !
Lapsus : Il y a la civière qui les attend !
Le policier : Mais Pardi ! Ils ne sont pas morts !
Lapsus : Seulement Pardi et pourquoi pas le contraire ?!
Le policier : Quoi ?! ...
C'est dans l'incompréhension la plus totale que Lapsus se retire de la scène de crime. Le quiproquo laisse le policier sans voix.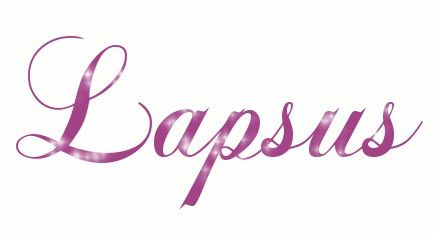 After the explosion of the timing bomb, it's the warning shot. The life of the investigators is directly threatened when the clues are discovered. The crow strikes badly as for making the investigators fall silent.
Buried under the debris, the entrance of the secret trap door is blocked up by sweeping away the hope to find back the investigator Eyroll alive. In a bad health condition, Lapsus, terrifyed, is rushing again in the private park where the explosion happened. Whereas the investigators Pardi and Signature are recovering little by little their force after being knocked out violently by the explosion, lapsus is discovering, with emotion, the scene of desolation that she is also observing in the next villa. The policemen are describing a scene of terror in the neighbourhood.
The policeman : They had succesfully find the access code allowing the opening of the secret trap door.
Lapsus : Who ?
The policeman : Pardi and Signature !
Lapsus : They are all dead ! The clues are now vanished !
The policeman : No !
Lapsus : There is a stretcher that is waiting for them !
The policeman : But Pardi ! They are not dead !
Lapsus : Only Pardi but why not the contrary ?!
The policeman : What ?!
It's in the total understanding that Lapsus is leaving the crime scene. The mix-up lets the policeman speechless.