Dans le labyrinthe formé de lettres, les enquêteurs sont à la recherche du moindre indices. De manière irréfléchi, l'enquêteur Signature prononce à haute voix les lettres qu'il observe. Comme le jeu du pendu, l'enquêtrice Pardi note les lettres au fur et à mesure que l'enquêteur Signature lit les lettres. Dans l'obscurité, l'exercice de reconnaissance des lettres n'est pas évident.
Signature : Je connais le corbeau. Sa manière de penser, de réfléchir. Les lettres doivent nécessairement former un mot !
Pardi : Signature ! Les lettres !
Signature : A ... S ...
Pardi : Il me manque des lettres !
Au même moment, Lapsus se précipite à toute vitesse vers la villa voisine. Elle en est persuadée lorsqu'elle entend des bruits suspects comme des tintements d'une cloche. C'est le compte rebours qui commence. Au fur et à mesure que les enquêteurs recomposent le mot mystérieux, Lapsus cherche du regard d'où provient ce bruit.
Lapsus : Serait ce une bombe ?
À la prononciation du mot mystérieux par Pardi, la trappe secrête s'ouvre automatiquement au même moment où le compte à rebours arrive à son terme. Tout à coup, le mot est camouflé par le bruit de la détonation. La déflagration touche les enquêteurs Signature et Pardi à proximité de la trappe. Le monde s'effondre en une fraction de secondes devant Lapsus lorsqu'elle réalise qu'ils sont victimes d'un attentat à la bombe.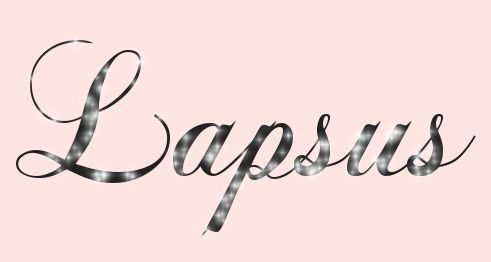 In the labyrinth formed by letters, the investigators are looking for the slightest clues. Rashly, the investigator Signature is pronounced at raised voice the letters that is observing. As a play hangman, the investigator Pardi is writing down the letters as one goes along the investigator Signature is reading the letters. In the darkness, the exercise of reconnaissance of te letters is not easy.
Signature : I know well the crow his way of thinking. The letters must form a word !
Pardi : Signature ! The letters !
Signature : A ... S ...
Pardi : The letters are missing !
In the meantime, Lapsus is rushing at high speed towards the next villa. She is persuading when she is hearing the suspicious noises as clock's tinklings. It 's the countdown that is starting. As one goes along the investigators are pieced together the letters into a mysterious word, Lapsus is looking where is coming from this noise.
Lapsus : Will it be a bomb ?
At the pronounciation of this mysterious word by Pardi, the trap door is opening automatically at the moment when the coutdown ends. All of a sudden, the word is disguised by the noise of the explosion. The blast is hitting the investigators Signature and Pardi near the trap door. The world rips out in a fraction of seconds in front of Lapsus when she is realizing that they are all victims of a bomb attack.