En lisant le journal jour après jour, Lapsus, seule, se rend compte de ses progrès lorsqu'elle puise dans ses mémoires dissolues les fragments de la vérité. L'isolement provisoire lui a permis de se concentrer en s'alimentant quotidiennement des indices qu'elle avait pu récolleté depuis le début de l'enquête. Les coïncidences sont nombreuses jusqu'à intriguer Lapsus sur les différentes circonstances des faits relatés. Les nombreux articles relateraient des faits qui correspondraient à des moments clés de l'affaire criminelle de Eyroll. Des éléments appartenant à Eyroll seraient également mentionnés, sans éveiller les soupçons, dans les différents articles. Mais après quelques jours de réflexion, lapsus voit clair. C'est alors qu'elle s'intéresse au jour de sa disparition, qui est ainsi raconté, à travers le regard d'un potentiel témoin oculaire, qui se trouvait aux environs de la scène de crime, mais qui concernerait une affaire de voisinage non en lien apparent avec l'affaire du corbeau. L'intèrêt de Lapsus est soudainement éveillé. les liens entre les deux affaires ne sont pas établies. La désillusion de Lapsus est grande parce que les pages lues ne mentionnent à aucun moment l'un des disparus, Eyroll.
L'enquête criminelle, qui avait pris une couverture médiatique telle que la moindre rumeur, la moindre piste ne pouvaient être écartées par les journalistes, semble concerner, à présent, un cercle réduit de personne. La presse, qui avait innondé de ces faits meurtriers les colonnes "faits divers", semble se détourner, avec surprise, de l'enquête du corbeau lorsque Lapsus lit le journal comme si les événements tragiques, qui remontent à quelques jours, avaient été passé sous silence en convertissant les très peu de personnes capable à comprendre l'intelligence du corbeau dans un cercle intellectuel. Les indices sont sublimanelement disséminés un peu partout à l'intérieur des colonnes "Faits divers" du journal quotidien en ne pouvant attirer l'attention que de rares personnes.
Sur les traces de ce témoin oculaire, Lapsus a une piste. C'est que l'espoir de revoir le visage de Eyroll la rend vivante.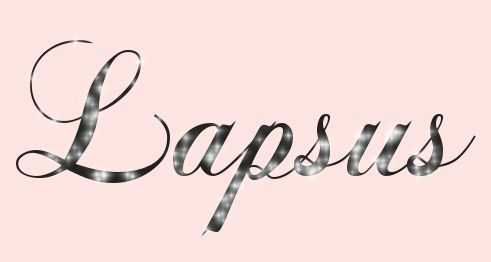 By reading the newspaper day after day, Lapsus is realizing of her progress when she is digging into her dissolute memories the fragments of the truth. The temporary isolation has permitted her to focus herself by getting nourrished daily by clues that she could had collected since the beginning of the investigation. The coincidences are numerous till intriguing Lapsus on the different circumstances of the related facts. The numerous articles would relate facts that would match with te key moments of the criminal case of Eyroll. Some elements belonging to Eyrol would also be mentionned, without arousing the suspicions, in the different articles. But after few days of reflexion, Lapsus is seeing clearly. It's then that she is interesting to his missing day, that is related, through the eyes of a potential eyewitness, that was situated in the vicinity of the crime scene, but, that would concern a neighborhood affair no apparently linked to the crow's case. The link between the both cases is not established. The disillusion of Lapsus is high when the read pages are not mentionning one of the missing ones.
The criminal investigation, that had taken media coverage such as the slightest rumor, the slightest clue could not be discarded by the journalists, seems to concern, from now on, a reduced circle of people. The newspaper, that had flooded with these killings acts the columns "faits divers", seems to turn aside, with surprise, from the investigation of the crow when Lapsus is reading the newspaper as if the tragic events, that happened fews days ago, had been kept quiet in converting the very few people capable to understand the intelligence of the crow into an intellectual circle. The clues are subliminally sowed everywhere inside the columns "faits divers" of the newspaper by not being able to catch the eyes of few rare peoples.
In the eyewitness 's footsteps, Lapsus has a lead. It's that the hope to see again the face of Eyroll makes her alive.