À la révélation faite par Lapsus, les choses s'éclaircissent. Les éléments composant l'énigme réfléchis par le corbeau semblent enfin être liés en concordant parfaitement aux premières suspicions exprimées par Lapsus. Grâce à un effort intellectuel douloureux, Lapsus suit, avec chronologie imposée, les indices qu'elle se remémore inlassablement dans sa tête en montrant, à ce moment tant attendu, un raisonnement logique imparable. Malgré l'absorption d'une subtance illicite, l'enquêtrice revit dans sa tête les événements du passé, au moment où, elle a besoin de se sauver de cette "torture psychologique".
Comme un rêve éveillé, Lapsus se remémore son premier jour d'enquête au paradis terrestre de la villa Palmée où le chant des oiseaux, les battements des ailes des papillons avait émerveillé sa visite. Mais le cauchemar "vient" à la nuit tombée quand le "sang" des victimes se mêle aux différents indices retrouvés. Tel des indices semés à travers les différents scènes de crime, Lapsus révèle, dans un état de total délivrance, les premiers mots , les premières phases contenues secrêtes dans les lettres du corbeau.
Lapsus : Les flammes en feu caressent les notes provenant de l'ange or qui aurait le don de transformer un paradis en un enfer. La symbolique du corbeau était toute trouvée. Pourquoi l'orange ? Je sais pourquoi maintenant ! Comme des jeux de mots malins dont seul le corbeau possède l'esprit sadique pour nous torturer et pour nous faire souffrir, je suis, malgré tout, le corbeau dans sa folie. Il ne s'agit que de la première lettre.
Le chef de brigade : La trappe secrête s'ouvre devant nous...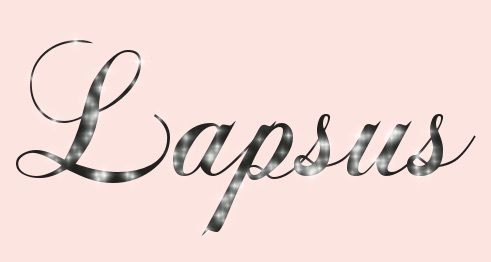 At the revelation made by Lapsus, the things are becoming clearer. The elements compounding the enigma thought by the crow seem to be finally linked in concurring perfectly to the first suspicions expressed by Lapsus. Thanks to a painful intellectual effort, Lapsus is following, with a forced chronology, the clues that she is tirelessly remembering in her head in showing, at this so awaited moment, an unavoidable logical reasoning. Despite the fact that she has absorbed illicit substance, the investigator is living again in her head the events from the past, at the moment when, she needs to save herself from this "psychological torture".
As an alive dream, Lapsus is remembering her first day of investigation in the earthly paradise of the villa Palmée when the birds were whistling, the flapping wings of butterflies were making the journey of Lapsus incredible. But the nightmare "comes" at the nightfall when the "blood" of the victims are combining with the different clues. As some clues sowed through the different crime scenes, Lapsus is revealing, in a state of total deliverance, the first words, the first sentences kept secret in the letters of the crow.
Lapsus : The flames on fire are caressing the notes coming from the "golden angel" who would have the gift to transform a paradise into hell. The symbolic of the crow was well found. Why the orange ? I know why now ! As malicious game of words of which the crow is the only one who possesses the safistic mind in order to torture us and to make us suffer, I follow, despite everything, the crow in his madness. It's just about the first letter.
The chief of the brigad : The secret trapdoor is opening in front of us ...