Les interrogations de Pardi sement le doute chez Signature dont l'esprit est d'ores et déjà préoccupé par quelque chose. C'est que le temps manque pour percer les énigmes de cette enquête. Malgré ses efforts intellectuels, le temps de décanter les choses n'a pas suffit à résoudre le mystère de la disparition de Eyroll. Pourtant, tout semblait être à portée de main sauf la cassette vidéo, qui représentait sans doute la clef du mystère, demeure manquante. L'urgence est connue de tous. En remontant la piste suivie et relatée soigneusement par Eyroll, les enquêteurs Signature et Pardi se trouvent devant cette impasse qui les empêche d'avancer vers la vérité.
Signature : Lapsus a sans doute eu les mêmes réflexions. Commencer là où s'était arrêté Eyroll. Mais les rumeurs, qui persistent, nous mènent sur de mauvaises pistes.
Pardi : J'en suis persuadé que les affaires, qui se succèdent, sont liées mais la vérité se démêle difficilement.
Signature : Le maître des lieux participait-il à une communauté, à un cercle privé, au cercle des tortureurs d'esprit ? L'arrestation du maître des lieux a été vraisemblablement le moment où l'intrigue s'est accélérée.
Pardi : J'ai lu attentivement le procès verbal de l'interrogatoire du maître des lieux. Quelque chose apparaît maintenant évident.
Tandis que Pardi cherche dans le passé du maître des lieux, Signature regarde à nouveau ses preuves matérielles en calquant avec précision les emplacements sur les plans des tunnels souterrains où sont survenus les explosions.
Signature : Il nous manque les noms des propriétaires des terres en dessous desquels se trouvent les tunnels du monde souterrain.
Pardi : Il y a plus d'un membre dans cette communauté qui s'appellerait, non pas le cercle des tortureurs d'esprit, mais ...
Pendant ce temps, Lapsus, qui tient, par elle-même, un registre de noms, détient peut-être des réponses...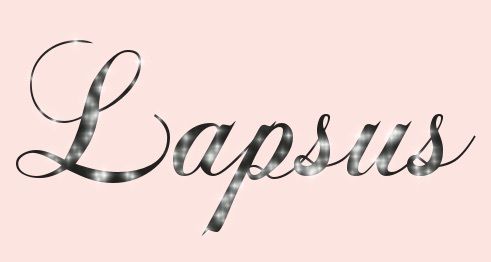 The interrogations of Pardi are bringing the doubt in Signature of which the mind is already preoccupied by something. It's that the time is missing in order to pierce the enigmas of this investigation. Despite its intellectual efforts, the time of decanting things is not enough to solve the mystery of the disappearance of Eyroll. However, everything seemed to be within reach except the fact that the video tape, that represents without a doubt the key of the mystery, remains missing. The emergency is known by everybody. In tracking down the lead followed and related carefully by Eyroll, the investigators Signature and Pardi are stucked in this deadlock that prevents them to advance towards the truth.
Signature : Lapsus has without a doubt the same reflections. Start there when Eyroll has stopped. But the rumors, that persist, are leading us on wrong tracks.
Pardi : I am convinced that the cases, that are following each other, are linked together but the truth is difficulty coming out.
Signature : Did the place's owner participate to a community, to a private circle, to the circle of the torturer minds ? The arrest of the place's owner has been the moment when the plot has accelerated itself.
Pardi : I have carefully read the report of the interrogation of the place's owner. Something appears now obvious.
Whereas Pardi is searching in the past of the place's owner, Signature is now watching his material proofs in precisely making a tracing of the places on the blueprints of the underworld's tunnels where have happened the explosions.
Signature : it's missing the names, the owners of the lands below which the underworld's tunnels are situated.
Pardi : There's more than one member in this community that would call, no the circle of the torturer minds, but...
Meanwhile, Lapsus, who holds by herself a register of names, may hold some answers...