Dans le temps imparti, Lapsus, qui ne semble toujours pas avoir entendu les sonneries de son téléphone portable, a reconstitué, cette fois-ci, les pièces d'un même puzzle. C'est alors que dans la propriété du témoin oculaire, les plantes du parc privatif telles que les "oreilles d'éléplant", qui camouflent les lumières tamisées aux regards indiscrets, sont suspendus intentionnellement devant une pièce asez sombre à l'intérieur de laquelle un système sonore est entrain de fonctionner. En y regardant de plus près, Lapsus est intriguée par la présence d'un système d'écoute sophistiqué. Tout à coup, l'enquêtrice se livre à un vice défendu auquel elle ne regrettera pas. C'est l'effondrement émotionel lorsqu'elle réalise qu'elle écoute, à travers les casques amplificateurs de bruits, les moindres bruits, même, les silencieuses palpitations cardiques de quelqu'un, vraisemblablement, celles de Eyroll. Les écoutes prolongées ont l'effet de provoquer une émotion forte chez Lapsus qui fond en larmes. Quelque part, Eyroll soupire...
Au heure de grande écoute, le chef de brigade, les enquêteurs Signature et Pardi, qui ont été prévenu par les habitants de la ville, écoutent la radio sur laquelle des sons inhabituels interférent sur la fréquence de la station de la radio locale où des informations cruciales doivent être, à tout instant, révélées. Mais, des bruits similaires aux palpitations cardiques de quelqu'un mobilisent l'attention des auditeurs à travers la ville toute entière. L'émotion se propage dans les voisinages en soulevant un élan de solidarité pour retrouver celui à qui on entend battre le coeur à la radio locale. La mobilisation générale met fin à ce silence pesant qui règnait dans la ville.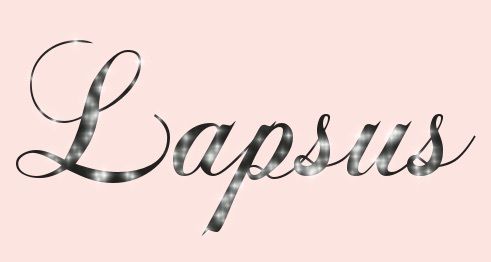 In the allotted time, Lapsus, who still seems to not have heard the ringings of her mobile phone, has pieced together the pieces of a same puzzle. It's then that in the propriety of the eyewitness, the plants of the private park such as the "elephant's ears", that hide the dimmed lights from the prying eyes, are intentionally suspended in front of a quite dark room inside which a sound system is still running. In watching closely, Lapsus is intrigated by the presence of a sophisticated listening system. All of a sudden, the investigator is indulging in a forbidden vice to which she won't regret. It's the emotional breakdown when she realizes that she is listening, through the noise amplifier headphones the slightest noises, even, the silent heartbeats of someone, in all likehood, the ones of Eyroll. The prolonged listenings have the effect to provoke a strong emotion in Lapsus who is bursting into tears. Somewhere, Eyroll is sighing...
At the peak listening hour, the chief of the brigad, the investigators Signature and Pardi, who have been averted by the citizens of the town, are listening to the radio on which some unexpected sounds are interfering on the frequency of the local radio station where some crucial informations must be revealed at any moment. But, some noises similar to the hearbeats of someone are mobilizing the attention of the listeners across the entire town. The emotion is spreading in the neighborhood in arousing the momentum of solidarity in order to find back the one whose they are listening the heart beating at the local radio. The general mobilization ends this heavy silence that was reigning in the town.