L'enquête prend un nouvel essor lorsque l'enquêteur Eyroll rejoint l'équipe de Lapsus. Le visage des victimes sont gravées dans la mémoires de Lapsus. Décidée d'élucider le mystère des lettres, Lapsus doit absolument trouver une preuve qui la mènera jusqu'au tueur en série. Compte tenue de l'ampleur médiatique que prend cette affaire criminelle, il faut agir rapidement. Le temps est compté. Le chef doit rendre des comptes au journaliste et au public. Les noms de plusieurs hauts responsables, des personnalités sont mentionnés dans les procès verbaux.
Compte tenue de l'urgence de la situation, Lapsus n'a plus le choix. Elle doit faire équipe avec Eyroll, connu pour son franc parler. Eyroll est un solitaire. Toujours dans des missions de planque ou de fillature, Eyroll est l'allié dont elle a besoin.
Au commisariat, Lapsus se prépare à examiner les indices laissés sur la scène du crime.
Lapsus, en chuchotant : Le meurtre du jardinier va encore faire la une des journaux. C'est compliqué lorsque la presse s'en mêle. Le tueur en série peut viser les enquêteurs.
Le chef : Lapsus ! Je vous présente Eyroll!
Eyroll : J'ai une mission de filature ! Qu'elle vienne avec moi dans ma voiture !
Lapsus : J'attendais le médecin légiste et les analyses.
Dans la voiture banalisée, Eyroll démarre en tromble.
Eyroll : Chut ! Tais toi ! Je te fais pas chier, tu ne fais pas chier ! Fais ce que tu as à faire et basta !
Lapsus : Au moins, c'est clair !
Lapsus sort rapidement de son sac à main : des lettres.
Eyroll : Qu'est ce que c'est ?
Lapsus : Les indices !
Eyroll : Tu les as pas remis à l'analyste ?
Lapsus : Je les ai prise sur la scène de crime. Il garde les preuves sous scellé. Ils ont besoin des empreintes digitales sur les papiers.
Rapidement, Lapsus sort son briquet et chauffe une des lettres trouvées sur la scène de crime. Le parfum délicat de l'orange se transforme en une odeur désagréable!
Lapsus, les yeux écarquillés comme à la découverte d'un secret : J'en étais sûr !
Eyroll : Le corbeau !?
Lapsus : Le corbeau !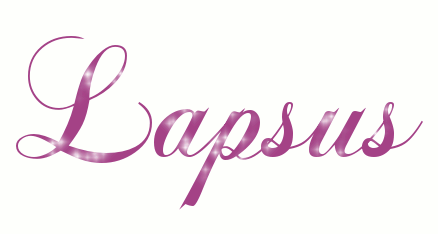 The investigation is reaching a new height when the investigator Eyroll is joining the team of Lapsus. The face of the victims are etched in the memory of Lapsus. Decided to resolve the mystery of the letters, Lapsus needs to find an evidence as soon as possible that can help her to track down the serial killer. Time is running. The chief need to inform the journalist and the public. The names of many senior officials, celebrities are reported in the statements of the minutes. Considering the emegency of the circumstance, Lapsus doesn't have the choice. She needs to team up with Eyroll who is well-known for being an outspoken people. He's always outside for hideouts and spinning missions. Eyroll can be a good ally for Lapsus.
At the police station, Lapsus is ready to examinate the clues founded in the crime scene.
Lapsus, whispering : The story of the murder of the gardener will make the news headlines. It's complicated when the press gets involved. The serial killer can aim the investigators.
The chief : Lapsus ! I introduce you Eyroll!
Eyroll : I have a spinning mission! Come with me in my car !
Lapsus : I'm waiting for the medical examiner and the analyses.
In the undercover car, Eyroll is driving fast.
Eyroll : Chut ! Shut up ! Do not piss me off! I won't piss you off ! Do what you need to do and that's all!
Lapsus : At least , it's clear !
Lapsus is grabbing something in her handbag : the letters.
Eyroll : you didn't give them to the analyst?
Lapsus : I took them in the crime scene. The evidences are sealed. They need the fingerprints on the papers.
Rapidly, Lapsus is taking her lighter and she's heating one of the letters founded on the crime scene. The sweet perfume of the orange is transforming into a stinky odor !
Lapsus, wide opened eyes like discovering a secret: I was sure !
Eyroll : The crow !
Lapsus : The crow !