Depuis le jour de l'attentat à la bombe, la ville est sous haute tension. Les rumeurs vont bon train sur les événements passés dans la villa Palmée. C'est le matraquage médiatique que les enquêteurs subissent depuis plusieurs semaines. Jour après jour, le harcèlement médiatique met dans l'embarras les enquêteurs qui sont pris pour cible. En première ligne de mire, l'enquêtrice Lapsus est la bonne cliente par excellence des journalistes ou des chroniqueurs d'affaire criminelle, qui anime avec ses phrases chocs les colonnes faits divers.
Depuis son retour au commisariat central de police, les enquêtes sont restées au point mort. La folie médiatique a envahi le commissariat de police. À l'accueil, une femme au visage familier lit le journal du jour.
Lapsus : Vous lisez quoi ?
La femme de ménage : La colonne " faits divers " ! Les articles ne sont pas signés ! Quel dommage !
Lapsus : C'est pour protéger son anonymat !
La femme de ménage : Il ou elle est devenu(e) une star grâce à l'affaire criminelle du corbeau !
Lapsus, en lisant le journal : Vraiment ! Laissez moi voir ça de plus près ! Le grand nettoyage a commencé dans la villa Palmée. Depuis l'attentat à la bombe, le parc privatif de la villa Palmée n'est pas prêt à être ouvert aux publics. Le corbeau s'est encore faufilé entre les mailles du filet! Insaisissable, il est. Seules les lettres restent après son passage. Malgré tout, les soupçons planent sur la tête de plusieurs personnes dont je ne peux pas encore divulguer leur identité.
La femme de ménage : Des suspects !
Lapsus : Ça donne envie d'être suspect !
La femme de ménage : Oui ! J'ai envie de connaître la suite de l'histoire !
Suspectes sont Lapsus et la femme de ménage. Elles échangent un regard complice comme si elles étaient spectatrices de leur propre histoire.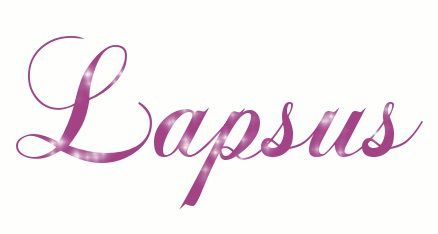 Since the day of the bomb attack, the city is potentially explosive. The rumors are at a brisk pace on the past events happened in the villa Palmée. It's the media hype that the investigators are suffering during several weeks. Day after day, the media harrassment is bringing the embarrassment among the investigators that are targeted directly. In the first ligne of sight. The investigator Lapsus is the "good customer" by excellence for the journalists and the criminal case columnists that is animating with a shock sentence the columns of miscellaneous news.
Since her return to the central police station, the investigations have remained in "deadlock". The media craziness has invading the police station. At the entrance, a woman with a familiar face is reading the newspaper of the day,
Lapsus : What are you reading?
The housemaid : The column "miscellaneous news" ! The articles are not signed ! What a shame !
Lapsus : It's to protect his anonymity !
The housemaid : He or she is now a star thanks to the criminal case of the crow !
Lapsus , by reading the newspaper : Really ! Let me see that closely ! The big cleaning has started in the villa Palmée. Since the bomb attack, the private park of the villa Palmée is not ready to get opened to public. The crow has worked one's way through the net. Elusive, he is. Only the letters remain after his passage. In spite of all, the suspicions are hanging over the head of several persons that the identities remain immentionnable.
The housemaid : Suspects !
Lapsus : It makes you want to become a suspect !
The housemaid : Yes ! I want to read the upcoming stories !
Suspects are Lapsus and the housemaid. They are exchanging a knowing look as if they were spectators of their own story.