L'enquêtrice Lapsus, qui semble avoir une piste concernant la disparition de Eyroll, continue sa fouille à l'intérieur de la maison du témoin oculaire. Dans le hall d'entrée, la muse du corbeau, qui regarde avec désolation les lettres réduites en cendres, voit les indices se volatiser, à nouveau. Le sort s'archarne sur ses pas lorsqu'un enregistrement défile en boucle sur l'écran du téléviseur. Sous le choc, elle reconnaît intanstanément les lieux, le passage de la bande vidéo enregistrée, issue des vidéosurveillances, situées dans le paradis terrestre où elle avait une participation indéniable. À ce moment-là, tout paraît clair pour Lapsus lorsqu'elle réalise tardivement qu'elle a été guidé par une piste délibérément incitée par une lecture malencontreuse qui s'avère être, en réalité, un piège fomenté par les écrits et par les mots d'un commanditaire. L'intelligence du corbeau, qui a la faculté d'anticiper ses gestes et ses mouvements, est seulement reconnaissable par elle. Persuadée qu'il s'agit d'un coup du corbeau, Lapsus relit, avec détail, ses notes de services, puis, la coupure de presse, et, enfin, le leurre qui l'a mené jusque là. C'est que la situation embarrassante la pousserait presque au rang des suspects potentiels. Ainsi, Lapsus navigue dangereusement à travers les scènes en essayant de ne pas basculer vers ce que le corbeau espère tant. Malgré les appels soudains de son chef de brigade, Lapsus demeure dans un silence accablant. Devant les images à faible résolution, Lapsus ne pense pas à se justifier mais pense au lien qui lie le témoin oculaire à cette affaire criminelle. Alors que le suspense est insoutenable, Lapsus voit finalement le visage du tueur du jardinier lorsqu'elle établit la bonne chronologie des faits. À ce moment-là, Lapsus vient de réaliser qu'elle est dans une situation extrêmement dangereuse.
Pendant ce temps, le chef de brigade s'impatiente en lisant la presse sans que son esprit soit totalement éveillé. Dans l'attente d'une réponse de la part de Lapsus, le chef de brigade convoque les enquêteurs Signature et Pardi qui partagent les dernières rumeurs qui circulent parmi les esprits libres de la ville.
Signature : Les grandes détonations des derniers jours, des derniers événements survenus dans la ville ont fait naître le silence parmi les torturés. L'importance des mots rédigés par la main du corbeau a pris le dessus.
Le chef de brigade, hurlant de loin : C'est Eyroll qui a disparu et, maintenant, Lapsus qui manque à l'appel.
Pardi : Elle ne répond pas ! Mais où est elle ? Les notes de services de Lapsus sont là. Il est écrit "le cercle des tortureurs d'esprit" sur l'une des notes ? Qu'est ce que cela signifie ?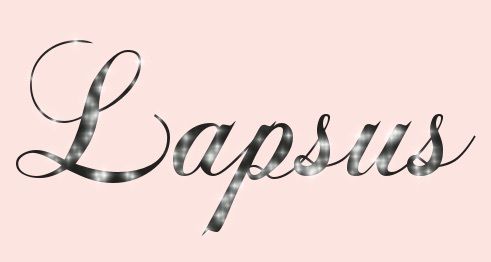 The investigator Lapsus, who seems to have a clue about the disappearance of Eyroll, continues his search inside the house of the eyewitness. In the entrance hall, the muse of the crow, who is watching with desolation the letters reduced in ashes, is seeing the clues vanishing again. The fate dogs her footsteps when a recording is passing in loop on the screen of the television set. Under the shock, she is instantly recognizing the places, the recorded video tape saved, coming from the video surveillances, situated in the terrestrial heaven where she had an undeniable participation. At this moment here, everything seems clear for Lapsus when she is realizing lately that she has been guided by a clue deliberatly incitated by an unfortunate reading that proves to be, in reality, a trap fomented by the writings and the words of a silent partner. The intelligence of the crow, that has the faculty to anticipate her gestures and her moves, is just recognizable by her. Persuaded that it's related to an action of the crow, Lapsus is reading again with detail her notes of services, then, the press cut and, finally, the lure that has led her up to there. It's that the embarrassing situation would almost push her the rank of the potential suspects. Hence, Lapsus is perilously navigating the scenes in trying to not tip over what the crow is expecting so. In spite of the sudden calls of her chief of brigad, Lapsus remains in an overwhelming silence. In front of the images with low resolution, Lapsus is thinking about justifying herself but is thinking about the link that bounds the eyewitness to this criminal affair. While the suspense is unbearable, Lapsus is seeing finally the face of the killer of the gardener when she is establishing the right chronoly of the facts. At this precise moment, Lapsus has just realized that she is in an extremely dangerous situation.
Meanwhile, the chief of brigad is impatient in reading the press without his spirit is totally awakened. In the wait of an answer from Lapsus, the chief of the brigad is convoking the investigators Signature and Pardi who are sharing the last rumors that are going round among the free spirits of the town.
Signature : The grand detonations of the last days, of the last events happened in the towm have aroused the silence among the tortured ones. The importance of the words written by the crow has taken over.
The chief of the brigad, in howling from far away : It's Eyroll who is missing and now, Lapsus is missing the call.
Pardi : She doesn't answer ! But where is she ? The notes of services of Lapsus are there. It's written on one of the notes "the circle of the torturer mind" ? What does it mean ?