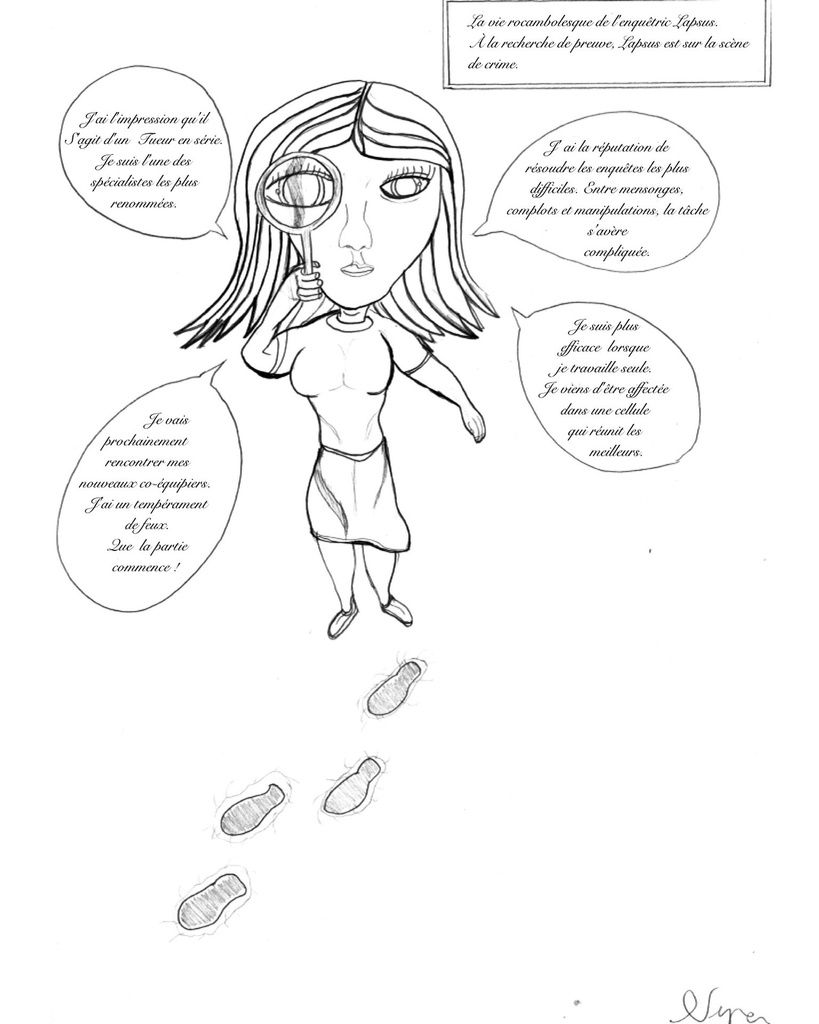 Les textes et les images ne sont pas libres de droits. Merci de contacter l'auteur. The texts and images are not free of rights. Please contact the author.
La vie rocambolesque de Lapsus.
Lapsus a un incroyable défaut : son lapsus révélateur. Son lapsus est une gène dans sa vie de tous les jours. Incroyable mais vrai, il se révèle incroyablement utile pour la résolution de ses enquêtes.
Vous allez prochainement découvrir pourquoi ?
Entre situation comique et des enquêtes criminelles compliquées, Lapsus va devoir réfléchir avant de parler.
The amazing life of Lapsus.
Lapsus has an incredible fault : her freudian slip. Her freudian slip is a troublemaker in her daily life. Uncredible but true, it will be amazingly helpful to resolve some of her investigations.
You will soon discover why ?
Between sitcom and complicated criminal investigations, Lapsus will need to think deeply before saying a word.